About Sandbox Kids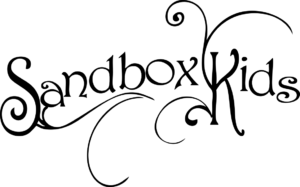 Amber has always been a forward-thinker, an innovator and with the birth of her children, SANDBOX KIDS was founded, actually 2 years before she launched WILDFLOWER WOMEN. As she began motherhood, this lightbulb inspiration hit her, "My vision of my boys when they were little as I looked at them in a sandbox and felt every parent could relate to having a sandbox kid; a sandy-toed innocently curious child eager to go after the world as they knew it." This imagery of carefree and rambunctious kids frolicking in a sandbox is what makes SANDBOX KIDS so novel.
One of the most important messages Amber conveys through her SANDBOX KIDS brand is that each piece has to feel "special", translating the WILDFLOWER WOMAN brand's same message of whimsy, fun, confident, adventurous and style-forwardness – even at a young age. The WILDFLOWER WOMAN AND SANDBOX KIDS is birthed in this fashion lifestyle segment and then evolves through womanhood. But as Amber would say, "The 'kid in you' starts when you are a kid!"
WILDFLOWER WOMAN AND SANDBOX KIDS brand takes its visitors through the entire female life cycle: from infancy; toddlerhood; teens and womanhood. And, with SANDBOX KIDS, European, especially Parisian and French styling, are captured with its Mayoral brand which epitomizes whimsy, attention-to-detail, luxurious and soft pieces as well as through the Splendid, Bella Dahl Kids and other curated lines which evoke adventure and confidence which is essential for growing kids in this day and age where it is necessary for them to celebrate their individuality through fashion.
If a little girl were to walk into WILDFLOWER WOMAN AND SANDBOX KIDS, the one message Amber would hope she picked up would be, "I want you to be inspired, excited and ready to take on the day. I want you to try on, be playful and open to exploring new things. And, not to get stuck in a social box but let the world see what makes you unique."